Copper Connection
Table of Contents
Copper Connection is a downloadable PCB design tool for Windows. It requires a paid license to export gerbers. It includes an OSHPark-specific option to generate gerbers to match what we expect to see automatically.
Design Rules
Set the design rules at File -> Board Properties, and click on the Rules tab. The following are the rules for our two layer service, which meet the requirements for our other services as well.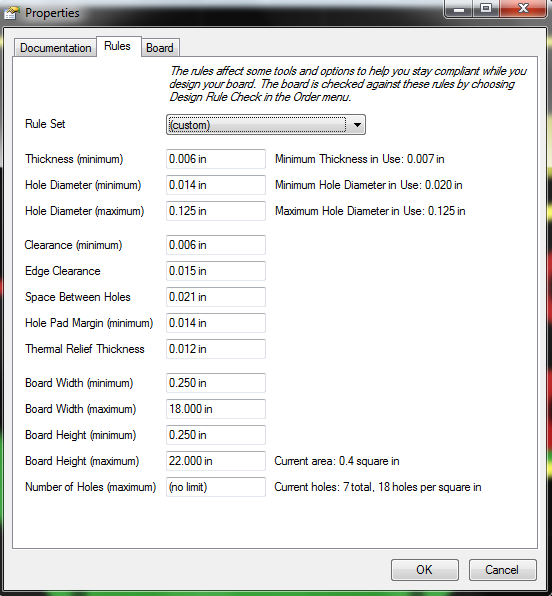 Board Outline
Make sure that you've included a watertight board outline. We supports notches and non-rectangular shapes, as well as some cutouts and slots.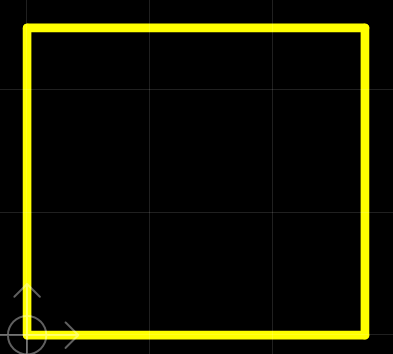 Generate Gerbers and Drills
Copper Connection supports OSH Park automatically, so just be sure to select the OSH Park option. Then click Export and zip up the files into a zip file, and submit that to the site.